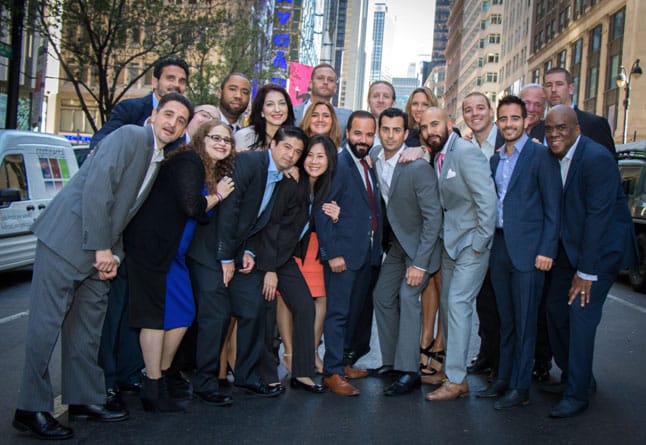 Crain's New York Business Names Strategic Financial Solutions to its Annual Fast 50 List
New York, NY, October 14, 2016 – Strategic Financial Solutions (SFS), a leading debt relief services company, has once again been named to the Crain's New York Business 'Fast 50' list.  SFS placed 44th on the list in 2015, and this year ranked 50th among New York's fastest growing companies.  The "Fast 50" list in an annual ranking of the fastest-growing public and privately held companies in New York, based on variables that include revenue growth and expansion over the prior three years.
Over the last three years, SFS has seen revenue growth of 376% and has grown to be one of the largest debt relief services companies in the country, serving over 40,000 consumers and resolving over $400 million dollars in debt while improving their client's financial health and helping them avoid bankruptcy in the process.  Founded in 2007 by Ryan Sasson, Daniel Blumkin and Ian Behar, SFS is located in Midtown Manhattan and currently employs over 400 people with plans to grow to 500 by the end of 2017.
"It is a great honor to be once again be recognized by Crain's New York Business as one of the fastest growing privately held companies in New York," said Ryan Sasson, Chief Executive Officer, Strategic Financial Solutions. "It is a privilege to work with such a dedicated and talented group of individuals who are so deeply committed to improving the financial well being of our clients."
The Crain's Fast 50 article on SFS can be found at http://www.crainsnewyork.com/features/2016-fast50.
In addition to being recognized by Crain's for the second year in a row, the company also received notable recognitions in 2016, ranking 419 on the INC. 5000 list, being recognized as one of the Best Companies to Work For in New York State and certified as a Great Place to Work in New York State.