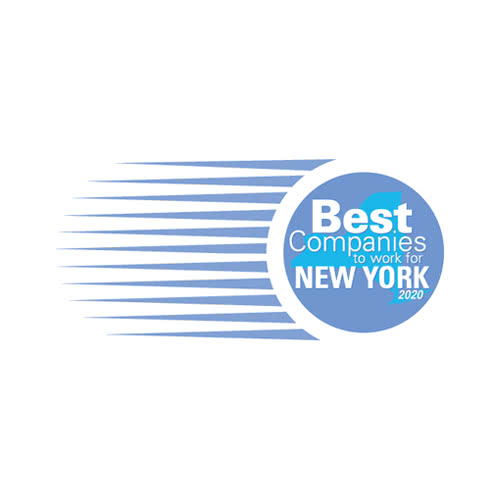 Strategic Financial Solutions Named as One of The Best Companies to Work for in New York for the 4th Time
New York, NY – Strategic Financial Solutions, a leading financial services firm that provides debt relief solutions for people in challenging financial situations, has been named as one of The Best Companies to Work for in New York in the large company category. This is the fourth year the company has made this prestigious list.
"To be recognized as a Best Company to Work for in New York for the fourth time is an incredible honor," said Ryan Sasson, CEO of Strategic Financial Solutions. "As a 100% employee-owned company, our success comes from the dedication of our employee-owners to our clients and their company. Every member of the Strategic Family truly embodies our core values and their commitment to work hard, have fun, and help people shines through every day. I could not be prouder of everyone who has helped us to make this list four times."
The Best Companies to Work For survey allowed Strategic Financial Solutions' employee-owners to provide feedback on a variety of topics including work atmosphere, pride in the workplace, and level of care they have for each other. Strategic ranked among the best in the "Large Companies" category – companies with more than 500 employees.
"Making 'The Best Company to Work for In New York' list is something that is very special to me," said Kimberly Celic, Chief People Officer. "We've worked hard to build a culture that makes Strategic feel like a family and reading what our own employee-owners have to say about working here is incredibly rewarding."
"I love two things about working at Strategic," says George Woods, Manager of Sales Production. "I love working somewhere that feels like home and I truly believe we are improving our clients' lives. Waking up every morning and getting to work at a place with an amazing culture and with people that feel like family, while making a difference, is incredible."