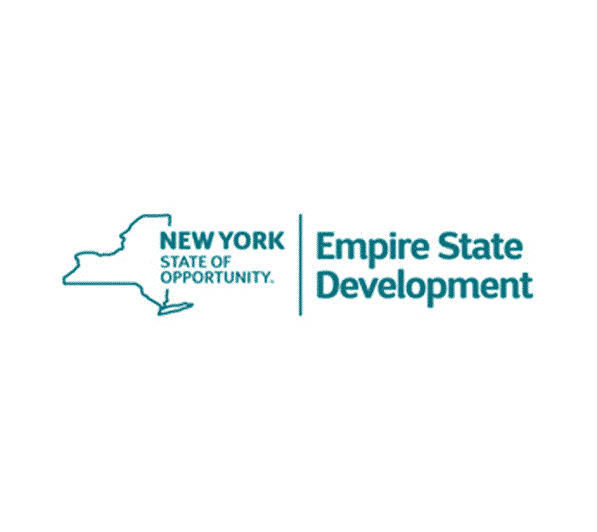 Empire State Development Announces Strategic Financial Solutions LLC To Locate Contact Center Operations In Erie County
The company's expansion into Upstate New York will create over 1,500 jobs in Amherst
Empire State Development (ESD) today announced that Strategic Financial Solutions LLC, a leading financial services firm headquartered in New York City, will open a 60,000 square-foot contact center in Amherst and hire more than 1,500 client servicing and sales consultant positions.  The company will also grow its existing Manhattan office by more than 10 percent.  Strategic Financial Solutions provides debt relief solutions for people in challenging financial situations.
"Strategic Financial Solutions is a nationally recognized company with a significant footprint in New York State and we welcome its growth in Upstate New York, which will create hundreds of good jobs locally while building on the momentum and energy here in Western New York," said Empire State Development President, CEO & Commissioner Howard Zemsky said,
"I want to thank Howard Zemsky and everyone at Empire State Development for their help in making our expansion into Western New York a reality," said Strategic Financial Solutions CEO Ryan Sasson.  "Buffalo has established a well-earned reputation as an innovative and forward looking city.  We are excited about everything that's happening in Buffalo and are ready to tap into the deep pool of talent to generate 1,500 jobs for the region.  We can't wait to get to work and grow roots in the community."
New York State, through Empire State Development (ESD), the state's economic development agency, will provide up to $10 million in Excelsior Job Program tax credits in return for Strategic Financial Solutions' achieving its job creation commitments.  These performance-based incentives will allow the company to retain its almost 400 full-time permanent positions and create over 1,500 new jobs over the course of five years.
Strategic Financial Solutions was founded in 2007 to provide assistance to consumers burdened with extensive credit card debt.  The company has been named to the Crain's Fast 50 list in each of the last two years as one of the 50 fastest growing public and privately held companies in New York by Crain's New York Business.  Strategic was also recently ranked 21st among The Best Companies to Work for in New York State in the large companies category by The Best Companies Program, a partnership between the New York State Society for Human Resource Management (NYS-SHRM), The Business Council of New York, and the Best Companies Group.  The company has also been recognized as an INC. 500 company in 2016 as one of the fastest growing private companies in the United States.
In addition to its innovative and successful debt relief services, Strategic Financial Solutions tailors debt relief options that include debt consolidation loans and debt resolution programs. In using this personalized approach, Strategic Financial Solutions has resolved more than $750 million in debt, and funded loans, for over 100,000 clients nationwide.
Strategic Financial Solutions will be located at Amherst International Park off Wherle Drive near Young's Road which is near the Buffalo Niagara International Airport and with convenient access to the New York State Thruway, I-290 and Route 33, and is within walking distance to metro bus routes. Amherst International Park is owned by Uniland Development Company.
Uniland Vice President Michael Montante said, "Uniland is pleased to partner with Ryan's company to help them establish and grow a Western New York operation. We will provide the professional leasing and property management services so they can focus on their business."
Erie County Executive Mark C. Poloncarz said, "I thank Strategic Financial Solutions for having the confidence in our region to open a facility that will hire local residents for good-paying jobs that will develop into careers for people who want to live and work in Western New York. I also thank Governor Cuomo for his leadership with a project that is further evidence of the ongoing renaissance of Erie County."
City of Buffalo Mayor Byron Brown said, "Buffalo and the Buffalo-Niagara Region continue to grow.  I am very pleased that Strategic Financial Solutions LLC is opening a contact center in one of our suburbs, Amherst. This development will bring over 1,500 jobs to our community, continuing the progress we're making to transform our economy."
Contact:
Laura Magee (ESD) | [email protected] | 716-846-8239
Press Office | [email protected] | (800) 260-7313