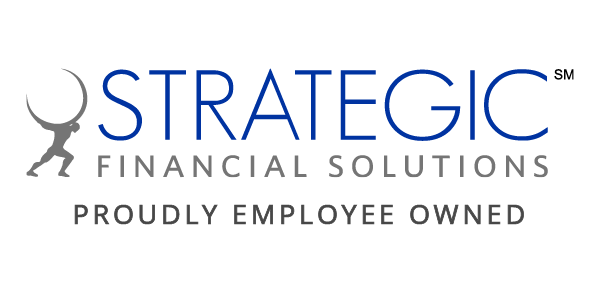 Strategic Financial Solutions Names Andy Pyne VP of Operations
New York, NY, July 20, 2017 –
Strategic Financial Solutions has named Andy Pyne VP of Operations. Pyne will be responsible for launching the Buffalo office that is slated to begin operations this summer. Last week, Empire State Development (ESD) announced that Strategic Financial Solutions, a leading financial services company headquartered in New York City, would open a 60,000 square-foot contact center in Amherst and hire more than 1,500 workers. Strategic Financial Solutions provides debt relief solutions for people in challenging financial solutions.
"Strategic is lucky to have found a native Buffalonian that exemplifies all of our core values." said Strategic Financial Solutions CEO, Ryan Sasson. "Andy has deep experience in the servicing arena along with a thirst for continuous improvement to make our client experience better. Andy's deep ties to the Buffalo community will help Strategic to be a household name and a work place that the people in Buffalo will be proud to be a part of."
In his role, Pyne will oversee all service operations in the Buffalo facility. Pyne brings over 20 years of contact center leadership experience to Strategic. Prior to joining Strategic, he spent six years with ClientLogic, a leading global business process outsourcing provider in the customer care industry where he led over 500 associates in multiple locations. After his time at ClientLogic, Pyne spent 16 years at Harlequin Books leading their service, mail processing, and payments teams to industry leading levels of service and efficiency. Pyne has also led the design and implementation of several critical solutions including CRM and Automated Document and Payment Processing. Pyne received his BA from New England College.
"I am thrilled to join the Strategic family and help launch the Buffalo office," said Pyne. "Having grown up here and spent my professional career in various positions in Buffalo, it is an honor to be employee number one in the new Buffalo office. Strategic's move here is another important sign of Buffalo's renaissance. We Buffalonians take great pride in our city and our work and I'm excited for the Strategic family to see that in person."