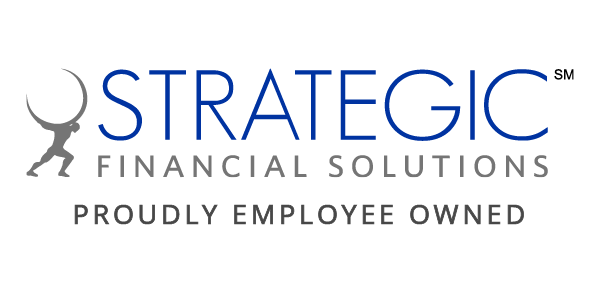 Strategic Financial Solutions Becomes 100% Employee-Owned
NEW YORK, NY, February 6, 2018 – Strategic Financial Solutions has announced that it is now wholly employee-owned through an Employee Stock Ownership Plan (ESOP). This new corporate governance structure will ensure the company can continue its rapid growth while staying true to its core values and unique culture.
As a result of the transaction, there will be no changes in the company's senior management, client services, operations, or business strategy. Co-founders Ryan Sasson and Daniel Blumkin will continue to serve as CEO and President respectively.
"Our Strategic Family represented the ideal owners for Strategic," said Ryan Sasson.  "For more than ten years they have built our company into a place we can all be very proud of.  Their commitment to our core values of integrity, opportunity, results, teamwork, innovation, and empathy is evident every day in how they treat each other and our clients.  This ESOP allows each team member to not only create value on a daily basis, but share in it too.  This structure is completely aligned with who we are as an organization and it feels very good to be able to do it now."
Founded in 2007, Strategic Financial Solutions helps Americans who are challenged with high interest credit card debt.  Since its founding, Strategic has grown to over 600 team members and helped over 100,000 clients and settled over $1 billion in debt.  Strategic has been named to the Crain's Fast 50 list in each of the last two years as one of the 50 fastest growing public and privately held companies in New York by Crain's New York Business.
"As we explored a number of options that would accelerate our already phenomenal growth, an ESOP became an obvious choice," Danny Blumkin stated.  "The Strategic Family IS Strategic and to be able to have them become owners only reinforces that.  No one cares about the company more than the 600 people who work here, so it made sense that an ESOP was the right move for now and the future."