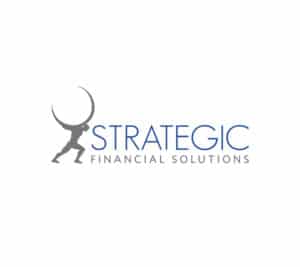 Strategic Financial Solutions Signs Lease for Temporary Space and Begins Hiring First Starting Class
New York, NY, July 31, 2017 - Strategic Financial Solutions announced two important milestones today:  It has signed a lease for temporary space in the South Key Tower at Fountain Plaza in downtown Buffalo's Central Business District and has begun hiring its first starting class that will officially begin operations in the Buffalo market on August 14, 2017. The temporary space will be used until Strategic moves into its permanent location in late third quarter. These milestones follow last month's announcement by Empire State Development (ESD) that Strategic Financial Solutions, a leading financial services company headquartered in New York City, would open a 60,000 square-foot contact center in Amherst.  Strategic Financial Solutions provides debt relief solutions for people in challenging financial solutions.
"Today's announcement is an exciting moment in the evolution of Strategic Financial Solutions," said CEO, Ryan Sasson. "We are grateful for the teamwork that IBM has demonstrated. Their flexible approach to our temporary space needs has made our entry into the Buffalo market easier. Teamwork is a core value at Strategic and IBM has exemplified that in a meaningful way."
In this temporary space, Strategic Financial Solutions' first hiring class of call center employees will begin on August 14th.  Strategic will hire between 8 and 12 Client Services Team members in its inaugural class; its second class is slated to begin training on September 18th. Strategic is actively recruiting for its first two classes and applicants are encouraged to apply at www.strategicbuffalo.com. After the second class begins, Strategic Financial Solutions will have hiring classes starting every other week. Strategic Financial Solutions is expected to hire over 1,500 employees in its Buffalo office within the next five years.
"Buffalo's deep pool of talented employees continues to impress us on a daily basis", said Kimberly Celic, Strategic Financial Solutions' VP of Human Resources. "The pride that Buffalonians take in their city is evident in every conversation we have. Each and every candidate lives our core value of integrity and we couldn't be more excited to grow the Strategic Family in Buffalo."