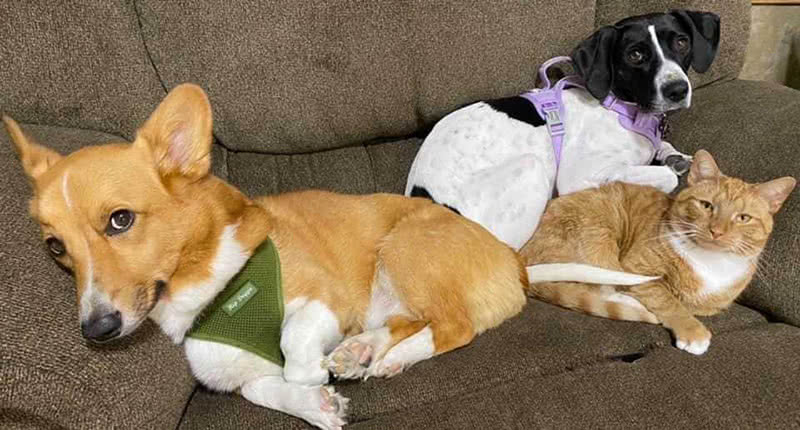 Strategic Financial Solutions Donates $18,000 to the ASPCA To Help Animals in Need
New York, NY – Strategic Financial Solutions, a leading financial services firm that provides debt relief solutions for people in challenging financial situations, announced that it has donated $18,000 to the ASPCA. The donation helps the ASPCA, a national leader in animal rescue and protection, work to end animal abuse and neglect.
"COVID-19 has profoundly impacted our communities over the past year, and we have proactively put the safety of our Strategic Family, and our family of families, first," said Ryan Sasson, CEO of Strategic Financial Solutions. "Unfortunately, COVID has also had a tremendous impact on animal shelters and rescues. Many of our Strategic employee-owners have pets as part of their family, and it was important to them that we help the ASPCA and animals in need. I know how much my two pups have helped bring joy and love to my family during these tough times, and I hope that this helps to bring that to many other families."
The money donated by Strategic will be used to help fund animal care across the country. The American Society for the Prevention of Cruelty to Animals® works to save animals from dogfighting, puppy mills, hoarding, and other cruelty situations. The ASPCA also provides medical care and behavioral rehabilitation for animals and helps thousands of animals find loving homes every year.
"As a pet parent, I know how strong the bond between people and their pets can be," said Andy Pyne, VP of Operations at Strategic Financial Solutions. "Our employee-owners take great pride in knowing that this donation will help the lives of animals all over our country. I continue to take incredible pride in how we have responded to this pandemic and know that we will continue to do the right thing for our families and the pets that add such joy to our lives."