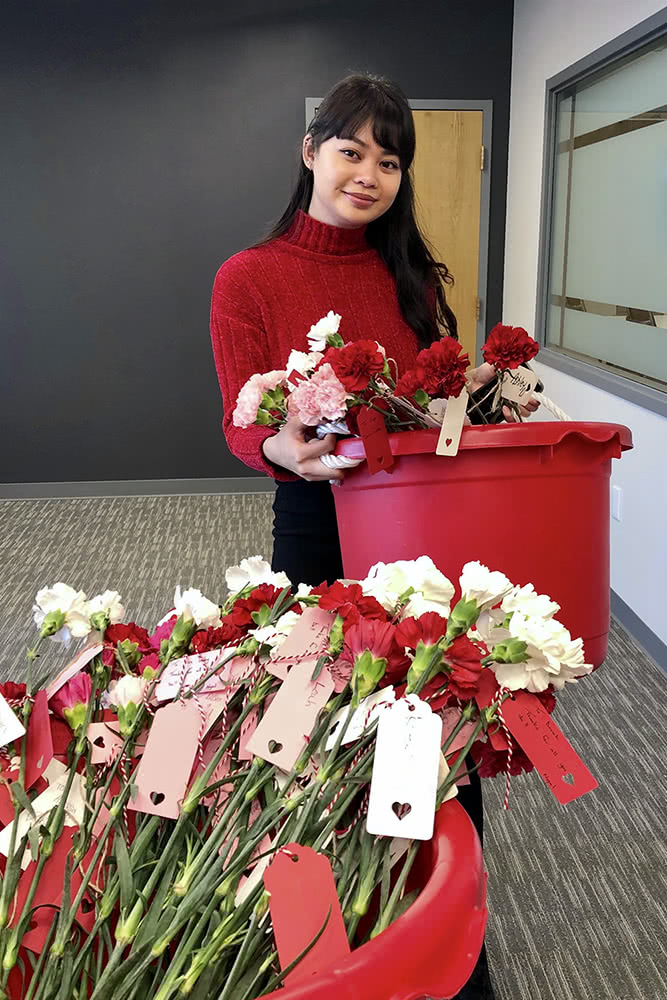 Strategic Financial Solutions Donates $2,500 to American Heart Association
New York, NY – Strategic Financial Solutions, a leading financial services firm that provides debt relief solutions for people in challenging financial situations, held its fourth annual Carnation Day to raise money for the American Heart Association. The company provided carnations that its employee-owners could purchase and give to colleagues for Valentine's Day. The event was held in Strategic's New York City and Buffalo, NY locations in honor of American Heart Month.
"At our core, Strategic is all about helping people and showing empathy. I'm incredibly proud of how we showed that with our Carnation Donation event," said Ryan Sasson, CEO of Strategic Financial Solutions. "Heart disease affects millions of Americans and even more worldwide. Our continued support of the American Heart Association and the incredible generosity of our employee-owners make me so proud of our Strategic family."
More than 500 employee-owners showed their support in both the New York City & Buffalo offices, which helped the company raise $2,500 for the American Heart Association, which funds cardiovascular medical research and educates consumers on healthy living.
"I love this event because it really reflects who we are at Strategic," said Riva White, Senior Marketing Manager. "Taking the time to show how much we value each other while also giving back to an organization that supports so many people across the nation is incredible. Its amazing to be a part of a company that takes helping people so seriously and has fun doing it."