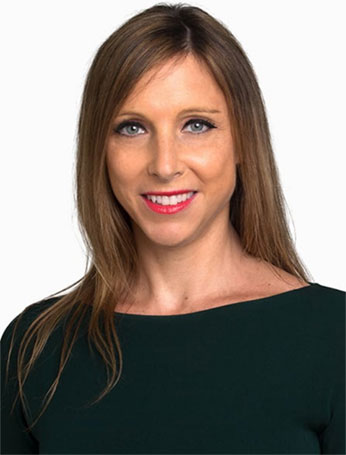 Strategic Financial Solutions Names Kimberly Celic Chief People Officer
New York, NY – Strategic Financial Solutions, a leading financial services firm that provides debt relief solutions for people in challenging financial situations, announced that Kimberly Celic has been promoted to the company's new Chief People Officer. Celic will be responsible for leading the people strategy for Strategic, which includes employee experience, talent acquisition, and people operations across the company's New York City and Buffalo, NY offices.
"Since Kim joined Strategic over seven years ago, she has worked tirelessly to create a talent strategy centered around hiring the right people that fit Strategic's phenomenal culture." said Ryan Sasson, CEO. "Kim truly understands the importance of scaling culture and endlessly pushes us to be a great company to work for. This promotion recognizes Kim's incredible contributions and I am excited to partner with her to help continue our incredible growth into 2020 and beyond."
Celic has over fifteen years of experience in human resources at Credit Suisse, The Barbarian Group, and JWT. In those companies, she led programs and teams in recruiting, policy development, talent management, and organizational development.
"Helping Strategic's dramatic growth over the past 7 years has been incredibly rewarding," said Celic. "When I got to Strategic, we had 50 employees. Today, we have over 1,000 and are a 100% employee-owned company. When I take a moment to reflect, I am proud of what we've been able to accomplish. The role of Chief People Officer is an important new role at Strategic and reflects our commitment to the strategic significance of our employee-owner engagement. Our people strategy is the key to our next ten years of growth, and I look forward to the challenge of continually improving on our foundation. I will continue to be a champion for Strategic and help power our unique and incredible and diverse company culture."