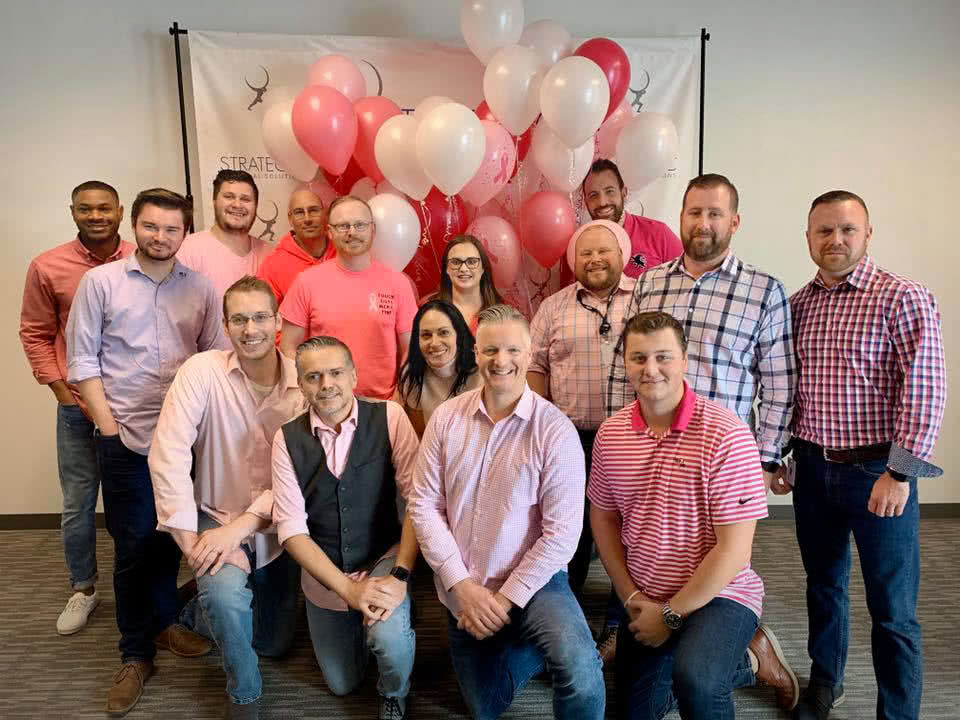 Strategic Financial Solutions Raises over $5,300 To Support Breast Cancer Research
New York, NY – Strategic Financial Solutions, in honor of Breast Cancer Awareness Month, held its fourth annual Pink Day. In order to show support, the company announced that for every employee-owner who participated in wearing pink for the day, it would donate $10 to the Susan G. Komen Foundation. The donations were split equally between the Upstate and Greater New York City Chapters.
More than 530 employees showed their support in both the New York City & Buffalo offices, which helped the company raise over $5,300 for the Susan G. Komen Foundation, the largest non-profit funder of breast cancer research in the world.
"We are beyond thankful to receive this very generous contribution from Strategic Financial Solutions," said Andrea Moran, Senior Director of Susan G. Komen Upstate New York. "Because of the ongoing commitment of companies like Strategic Financial Solutions, we are able to continue progress toward our Bold Goal – reducing breast cancer deaths by 50% by 2026. We cannot thank their leadership and their employee-owners enough for aligning with our Komen Affiliate in the fight against breast cancer. It's partnerships and donations like theirs that save lives across our communities."
In addition to Pink Day, the company supported Breast Cancer Awareness month by participating in Making Strides walks in both New York City and Buffalo. This is the fourth year that the company has participated in New York City and the second year in Buffalo.
"Empathy is a core value at Strategic and I'm incredibly proud of how we showed that in October," said Ryan Sasson, CEO of Strategic Financial Solutions. "There are millions of people who are affected by breast cancer in the United States and the Strategic Family is not immune from that. The support our team has shown to aid in the fight against breast cancer is another wonderful example that Strategic is more than a company, we are a family."