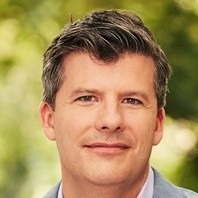 Strategic Financial Solutions Names Geoffrey Brookins Chief Technology Officer
New York, NY – Strategic Financial Solutions announced that Geoffrey Brookins has been named as the company's new Chief Technology Officer. Brookins will be responsible for leading Strategic Financial Solutions' application engineering and product teams. Strategic Financial Solutions is a leading financial services firm that provides debt relief solutions for people in challenging financial situations.
"In the two years since I've joined Strategic, our growth has continued to accelerate," said Christopher Clanton, CIO. "This is the ideal time to bring a seasoned technology professional like Geoff on board. His experience growing and coaching teams over the last twenty years will help assure that our growth trajectory continues."
As an experienced startup entrepreneur, coach, and mentor, Brookins has been building and scaling engineering and product teams in NYC for over 20 years. As the CTO/CIO for The Corcoran Group, Brookins hired and led 19 technologists and launched several key applications for the Corcoran's 2,500 real estate agents.
"I am honored to be joining such a smart and passionate team," said Brookins. "To come to an organization that still feels like, and operates at the speed of a startup, after twelve years is unique. It is a very exciting time as the business continues its incredible growth. I'm eager to leverage my experience to make a significant impact on Strategic's next chapter."
Prior to Corcoran, Geoff led technology and engineering for Essence Global, the agency of record for 60+ Google brands. At Essence Global, Geoff led 50 technologists in NYC and London, and launched Essence Global's media planning software that managed $700 million in media spend.
"We are excited to welcome Geoff to our team as we continue to invest heavily in technology and process disruption during our rapid growth," said Ryan Sasson, CEO. "Geoff is known for his deep understanding and innovative use of technology; we are thrilled to have a leader of his caliber on board. Beyond his technical expertise, we are excited to welcome someone who truly embodies our core values to the Strategic Family."