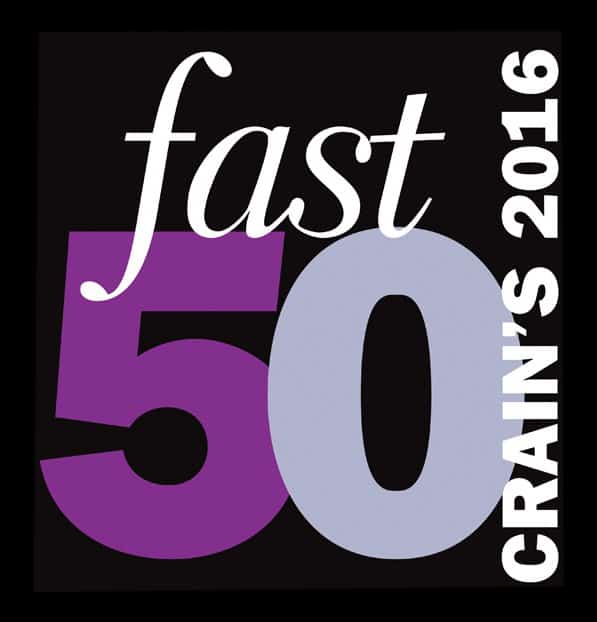 Crain's Names Strategic Financial Solutions to its Fast 50 List
New York, NY, October 12, 2015 — Strategic Financial Solutions (SFS), a leading debt relief services company, has been named to the Crain's New York Business 'Fast 50' list. SFS placed 44th on the list, which ranks the fastest-growing public and privately held companies in New York, based on variables that include revenue growth and expansion for the past three years.
SFS, located in the heart of midtown Manhattan, was founded in 2007 by Daniel Blumkin, Ian Behar, and Ryan Sasson. Since 2012, the company's revenue has grown by 382%, and the company has expanded to its present level of 250 employees. It has become one of the largest debt companies in the United States, helping nearly 40,000 people resolve their credit card debt and steer clear of bankruptcy.
"We are extremely proud to have been selected by Crain's as one of the most dynamic companies in New York," said Ryan Sasson, Chief Executive Officer, Strategic Financial Solutions. "Our number one priority is helping people when they are at a very difficult point in their lives, and we are able to do that because of a dedicated team that has an empathic and results driven approach. I am grateful and honored to work with such a wonderful, passionate group of individuals to change peoples' lives. We would not be on this list if not for my team's devotion to our clients and our company."
The Crain's Fast 50 article on SFS can be found at https://www.crainsnewyork.com/features/2015-fast50#strategic-financial-solutions.
About Crain's New York Business
Crain's New York Business and CrainsNewYork.com were founded by Crain Communications Inc., publisher of more than 25 special interest publications. Each week, Crain's provides the fast-breaking stories and in-depth reports of local business news that have made Crain's the most trusted name in New York business. With award-winning content that cannot be found in any other publication, Crain's continually scoops other media operations. To learn more about Crain Communications Inc., visit https://www.crain.com/.