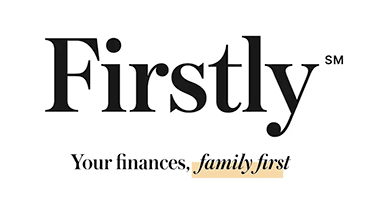 Firstly Launches New Family Financial Wellness Content Platform
Site features articles and podcast designed specifically for the Sandwich Generation
New York, NY – Firstly℠ the first Family Financial Management brand, launched today at Firstly.com. Firstly focuses on challenges faced by families in the "sandwich squeeze" — defined as people in the middle of raising kids and helping their parents as they age, all while attempting to achieve their own financial goals.
"We're focused on the 'Sandwich Generation,'" says Andy Beal, General Manager of Firstly and VP of Interactive Products for Strategic Financial Solutions, a leading financial services firm providing technology-enabled financial wellness solutions and financial advocacy services. Firstly is a new business owned by Strategic Financial Solutions.
"American families are squeezed for time and resources — and are making decisions that impact not only their own lives, but those of their children and parents, too," says Beal. "We provide our users what they need to know to get on the path toward financial wellness for families of all kinds."
Firstly.com content focuses on six primary topics:
Budgeting and debt
Paying for college
Saving for retirement
Navigating eldercare
Building wealth
Living in the Sandwich Generation
Firstly also launches with a weekly podcast, Club Sandwich, which is hosted by Firstly Editorial Director Jennifer Owens and features personal stories and expert advice for the Sandwich Generation. "On Club Sandwich we're being open about the challenges we face and the lessons we've learned in real time, whether with our kids or our parents," says Owens.
Based on Firstly's research, an estimated 36 million Americans, ages 40 to 59, have at least one parent living and at least one child under the age of 21 — and an estimated 14 million households are actively providing financial support for both. "We know that the Sandwich Generation is getting the job done for everyone else," says Beal. "That's why we are creating content and tools designed specifically to help them succeed both emotionally and financially."
This fall Firstly will launch on iOS and Android, as well as a mobile web and desktop web app, offering free collaborative budgeting, saving and bill-tracking tools that enable family members to work together toward their family's financial goals. The Firstly app is the first of a series of planned consumer-facing tools built to help multi-generational families achieve financial wellness. Early adopters can join the Firstly Budget App's waitlist and sign-up to receive Firstly's family financial wellness newsletter, First Things, starting today at Firstly.com.
"We are launching Firstly today as the foundation of an entire ecosystem of products and services aimed at helping families achieve a state of financial wellness," says Beal. "We seek to be the home to everything today's American families need to take care of their own finances while also helping those who depend on them."
Adds Beal, "At Firstly, we truly believe in 'Your finances, family first.'"
About Firstly
Firstly℠ is a personal finance platform designed specifically for family financial wellness and featuring content targeting its key concerns, including paying for college, saving for retirement, and navigating eldercare. Firstly.com is founded and fueled by a team of experts and editors who are living "The Squeeze," caring for kids and parents. Learn more at https://firstly.com/.