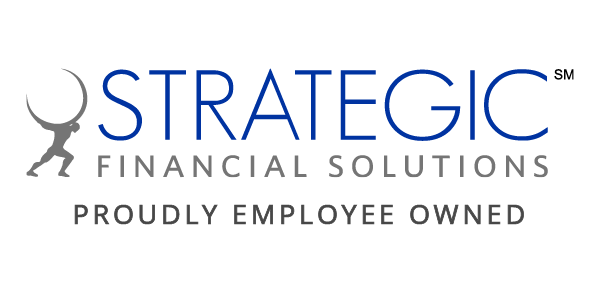 Governor Cuomo Announces Opening of Strategic Financial Solutions in Amherst
Company's Expansion into Upstate New York will Create Over 1,500 Jobs in Western New York
The Company is also Expanding its Existing Manhattan Office by more than 10 Percent
Governor Andrew M. Cuomo today announced that Strategic Financial Solutions, LLC, a leading financial services firm headquartered in New York City, has officially opened a new 60,000 square-foot contact center in Amherst. The company plans to hire more than 1,500 client servicing, negotiations, and financial consultant positions over the next five years. Strategic Financial Solutions provides debt relief solutions for people in challenging financial situations.
"This company considered several locations for its expansion but chose Western New York because they wanted to be a part of a region that is on the move," Governor Cuomo said. "This region is attracting businesses from near and far to grow and develop their companies here in Western New York and with the expansion of Strategic Financial Solutions in Amherst, that momentum continues."
"Strategic Financial Solutions' decision to expand in Amherst by creating 1,500 new jobs is further proof that Buffalo is back and our economic and workforce development policies are working," said Lieutenant Governor Kathy Hochul, who spoke at today's ribbon cutting. "The tax incentives we are providing, combined with our talented labor pool and world-class educational institutions, led one of the fastest-growing companies in New York State to invest in our region and its future."
New York State, through Empire State Development, the state's economic development agency, will provide up to $10 million in Excelsior Job Program tax credits in return for Strategic Financial Solutions' achieving its job creation commitments. These performance-based incentives will allow the company to retain its almost 400 full-time permanent positions and create over 1,500 new jobs over the course of five years.
Strategic Financial Solutions CEO Ryan Sasson said, "We are incredibly excited to officially open our Buffalo headquarters today. Buffalo represents a unique opportunity for us to offer high-quality jobs to the growing pool of young talent looking to stay - or move back - to the area. Strategic is proud to be part of the renaissance that Western New York is experiencing and looks forward to helping provide a home for 1,500 Buffaonians over the next five years."
Empire State Development President, CEO & Commissioner Howard Zemsky said, "Western New York has a wealth of colleges that are adding well-educated young people to an already strong talent pool for employers. Strategic Financial Solutions will have no trouble finding 1,500 qualified New Yorkers to provide with the opportunity to live and work in Western New York, and be a part of the region's ongoing economic transformation."
Strategic Financial Solutions was founded in 2007 to provide assistance to consumers burdened with extensive credit card debt. The company has been named to the Crain's Fast 50 list in each of the last two years as one of the 50 fastest growing public and privately held companies in New York by Crain's New York Business. Strategic was also recently ranked 21st among The Best Companies to Work for in New York State in the large companies category by The Best Companies Program, a partnership between the New York State Society for Human Resource Management (NYS-SHRM), The Business Council of New York, and the Best Companies Group. The company has also been recognized as an INC. 500 company in 2016 as one of the fastest growing private companies in the United States. In addition to its innovative and successful debt relief services, Strategic Financial Solutions tailors debt relief options that include debt consolidation loans and debt resolution programs. In using this personalized approach, Strategic Financial Solutions has resolved more than $750 million in debt, and funded loans, for over 100,000 clients nationwide.
Strategic Financial Solutions is located at Amherst International Park off Wherle Drive near Young's Road which is near the Buffalo Niagara International Airport and with convenient access to the New York State Thruway, I-290 and Route 33, and is within walking distance to metro bus routes.
Senator Michael Ranzenhofer said, "I commend Strategic Financial Solutions for selecting Amherst to open a new 60,000 square-foot center and expand their business. Now, Western New Yorkers will benefit from the company's plans to hire 1,500 new employees over the next five years."