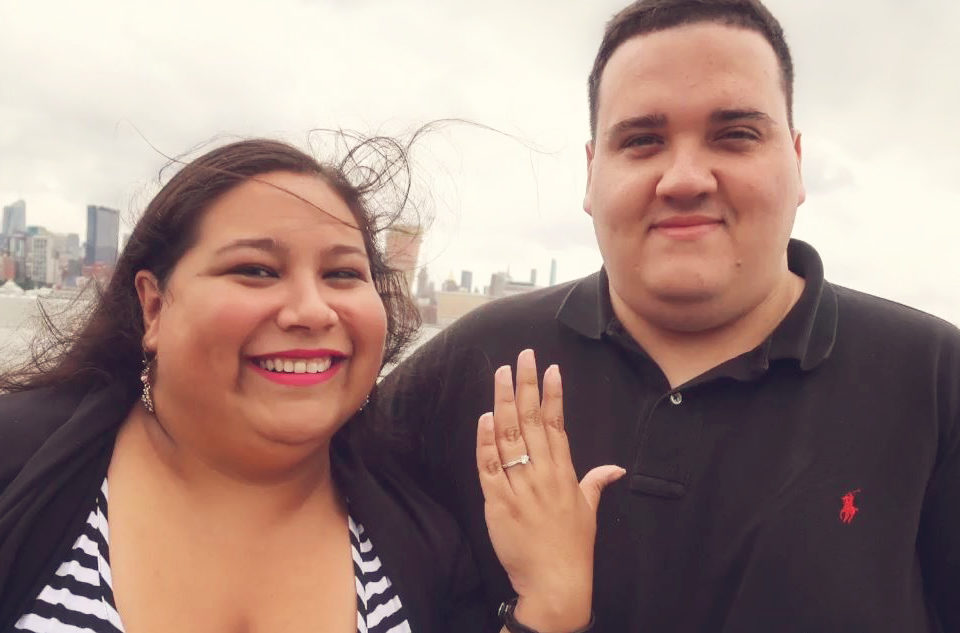 Strategic Financial Solutions Grants 12 Dreams Through "Strategic Dreams" Program at 3rd Quarter Town Hall
New York, NY,  – Strategic Financial Solutions announced in its Third Quarter 2018 Town Hall that it has granted 12 "Strategic Dreams" to its employee-owners. Strategic Dreams is an innovative program that allows the employee-owners of the company to submit dreams that they would like the company to help grant. Dreams in the past have included bedroom furniture, engagement rings, honeymoons, surfboards, continuing education classes, Fitbits, new laptops, gym memberships, and even all-inclusive family trips to Disney World and the Caribbean.
This quarter, Strategic Financial Solutions granted a wide variety of dreams including helping with medical bills, bathroom remodels, extra PTO so employees can visit loved ones, and multiple family vacations.
Edward Perez, a Negotiations Representative, dreamed of getting help with funding for an engagement ring for his girlfriend. "My fiancé and I have been together for years and I knew she was the one," said Perez. "I cannot thank Ryan Sasson, Kimberly Celic, and everyone else at Strategic enough for helping to make my dream come true.  This is a big relief from the multiple things I was worried about. I cannot say 'thank you' enough."
"Strategic Dreams gives us an opportunity to make a real difference in our employee-owners' lives," said CEO Ryan Sasson. "The reward of being able to grant dreams to integral members of our Strategic Family is incredibly gratifying. StratFS is more than a company; it really is a family, and Strategic Dreams encapsulates the best version of that spirit."
Strategic Dreams is currently in its fourth year and has granted over 160 dreams to employees since its inception.