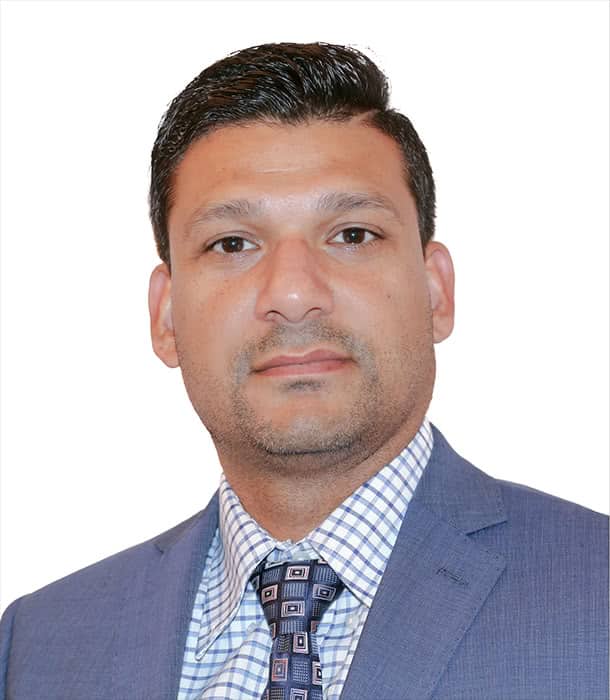 Strategic Financial Solutions Names Saqib Muhammad Vice President of IT
New York, NY,  – Strategic Financial Solutions announced today that Saqib Muhammad has been named Vice President of IT in charge of Infrastructure, Security, Compliance and Facilities. Saqib will be responsible for design, engineering, operations, and security of the company's infrastructure and corporate facilities.
"As we continue our incredible growth and continue to expand our footprint across multiple locations, finding someone with Saqib's robust experience was imperative for us." said Ryan Sasson, CEO.  "Saqib's extensive knowledge of IT infrastructure for corporate and commercial services, FDA compliance, and IT solutions made him an obvious choice for Strategic. I am thrilled that he's joining the Strategic family."
Saqib brings over 18 years of hands-on management experience in information technology. He specializes in designing, planning, implementing hardware and software systems in both large-scale infrastructures as well as individual applications to suit business needs. He is also proficient in all major technologies with expertise in data centers, Azure/AWS architecture, IT security & compliance, telecommunications, business acquisitions, server and storage systems, enterprise IT infrastructure, technical leadership and solutions, disaster recovery and continuity, vendor management, and corporate applications.
"Saqib is a great addition to the Strategic Family," said Christopher Clanton, CIO.  "Like Strategic overall, our IT department has grown significantly in the last year as our teams are scaling up to support new capabilities in Digital, Salesforce, Data/BI, and Security/Compliance. Saqib's experience will help us to continue our growth and provide best-in-class service for our clients."
"I am overjoyed to join a company that is committed to truly developing and expanding its infrastructure and technology," said Saqib. "I am excited to be part of such a dynamic company and look forwarding to contributing to its incredible growth. We will continue to focus on creating an easier, more user-friendly, experience to better serve our clients and employee-owners alike by keeping Strategic ahead of the technology curve."