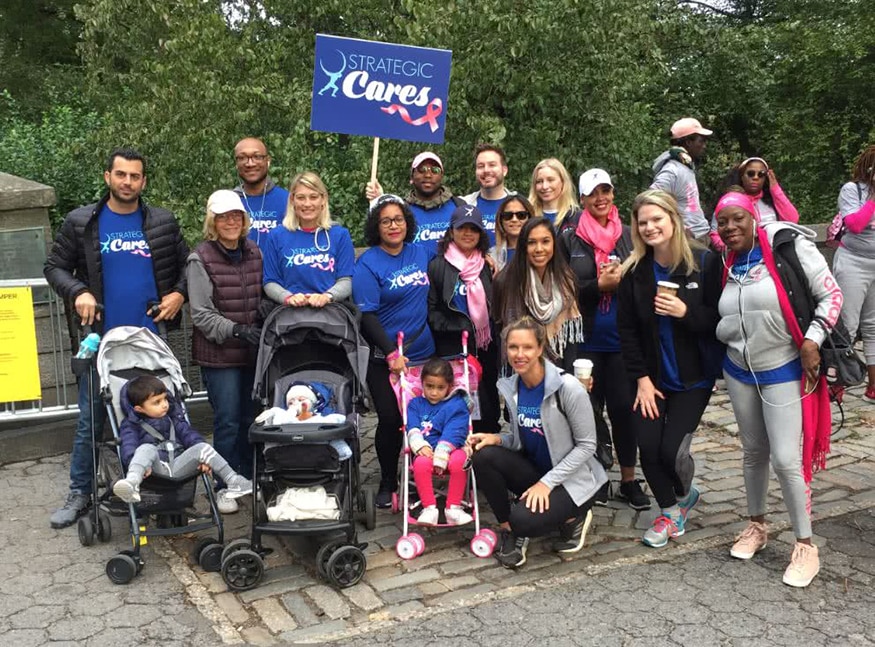 Strategic Financial Solutions Raises over $1,700 To Support Breast Cancer Awareness
New York, NY, – In honor of Breast Cancer Awareness month, Strategic Financial Solutions held its third annual Pink Day. The company announced that it would donate $5 for every employee-owner who participated to the Susan G. Komen Foundation of Upstate New York's Western New York Regional Office in Buffalo.
More than 350 of the company's employee-owners showed their support for this important cause which helped the company raise over $1,700 for the Susan G. Komen Foundation, the largest non-profit funder of breast cancer research in the world.
"I am honored to lead a team of individuals who care about our community and those affected by breast cancer," said Ryan Sasson, CEO of Strategic Financial Solutions.  "Breast cancer affects 1 in 8 women in the United States, which makes our ability to contribute to this cause that much more important to us. Many of our employee-owners and clients are impacted by this terrible disease and it's an honor to help in the fight against it. This is yet another reminder that Strategic is not just a company, it really is a family."
Earlier this month Strategic Financial Solutions also had over 50 employees participate in the Making Strides Against Breast Cancer Annual Walk in both Buffalo and New York City.
"We are so grateful to be the beneficiary of this generous contribution from Strategic Financial Solutions," said Kate Flannery, Executive Director of Susan G. Komen Upstate New York. "The support of community-minded companies and individuals, like the leaders and employee-owners at Strategic Financial Solutions, is truly impacting our mission to save lives by helping us meet the most critical needs in our communities and investing in breakthrough research to prevent and cure breast cancer. We greatly appreciate the support of our work and our mission with this tremendous donation."