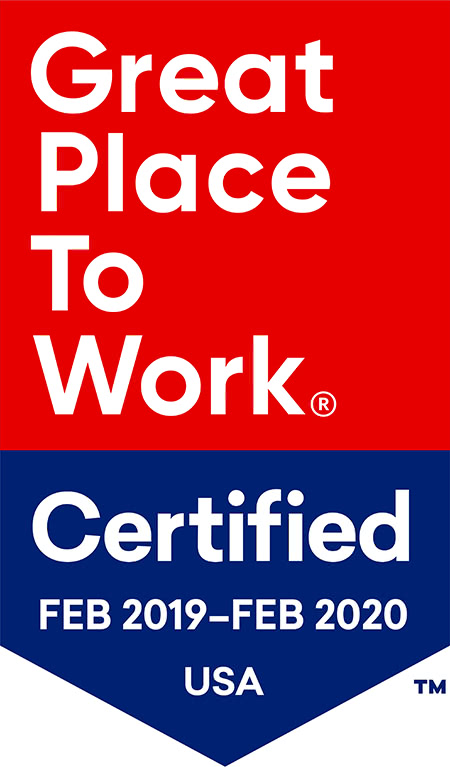 Strategic Financial Solutions Once Again Certified as a Great Workplace by Great Places to Work®
New York, NY, - For the fourth time in the company's history, Strategic Financial Solutions was certified as a great workplace by the independent analysts at Great Place to Work®. This honor is based on extensive ratings that the employee-owners of Strategic Financial Solutions provided through anonymous surveys.
"I always talk about how great it is to work at Strategic. There isn't a day that I don't wake up excited to go to work and be around so many amazing people," said Ryan Sasson, CEO. "It is an honor to be recognized by the global authority on culture as a Great Place to work for the 4th time. Maintaining our 'work hard, have fun together, and help people' culture, while we are experiencing high growth, is at the forefront of every decision we make. Our success is a byproduct of the dedication of our employee-owners to our clients and their company."
The Great Place to Work survey allowed Strategic Financial Solutions' employee-owners to provide feedback on a variety of topics including work atmosphere, pride in the workplace, and level of care they have for each other. A resounding 82 percent of Strategic Financial Employees rate the company as a Great Place to Work.
"Being certified again as a Great Place to Work is a testament to our employee-owners who go out of their way to make Strategic a home away from home," said Kimberly Celic, SVP of Human Resources. "These ratings measure our capacity to earn trust and create a great workplace critical metrics that anyone considering working for or doing business with Strategic Financial Solutions should take into account as an indicator of high performance."
About Great Place to Work®
Great Place to Work® is the global authority on high-trust, high-performance workplace cultures.
Through proprietary assessment tools, advisory services, and certification programs, including Best Workplaces lists and workplace reviews, Great Place to Work® provides the benchmarks, framework, and expertise needed to create, sustain, and recognize outstanding workplace cultures.
In the United States, Great Place to Work® produces the annual FORTUNE "100 Best Companies to Work For®" list and a series of Great Place to Work® "Best Workplaces" lists including lists for Millennials, Women, Diversity, Small and Medium Companies and over a half dozen different industry lists.
Follow Great Place to Work® online at www.greatplacetowork.com and on Twitter at @GPTW_US.