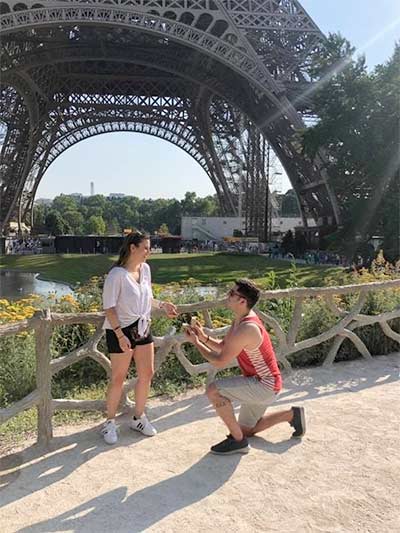 Strategic Financial Solutions Grants 16 Dreams Through its "Strategic Dreams" Program at 3rd Quarter Town Hall
New York, NY, - Strategic Financial Solutions granted 16 wishes through its Strategic Dreams program during the 3rd Quarter Town Hall. Strategic Dreams, a unique program that grants dreams to Strategic employee-owners, is always an exciting part of the company's quarterly Town Hall meeting. The program was implemented 5 years ago when CEO Ryan Sasson had his own dream of giving back to his company's team members for all of the time and dedication they put into their work every day.
"The unwavering commitment, enthusiasm, and perseverance that fills both the New York City and Buffalo offices is what drives us to do this for our employees," said CEO Ryan Sasson. "Seeing the pride and appreciation in the dreamers faces when their dream is granted is unlike anything else and I look forward to bringing more joy to the people who deserve it the most."
This quarter's dreams included assistance with medical bills, a year's supply of diapers for new parents, engagement rings, and much more. All employees are encouraged to submit any dream that they believe will help them in their personal or professional lives. Strategic Dreams has now granted over 200 dreams. Strategic Financial Solutions is an organization built around family and it doesn't have to look far to find its inspiration for this incredible program.
"After a very traumatic event in my life I honestly didn't see myself being able to accomplish this goal of owning my first car by myself and I am so honored to say that I didn't have to do it alone," said Crystal Moye, Customer Service Representative. "I cannot even begin to express how grateful I am for this job and all the people here. I look forward to being a Strategic employee-owner for a long time".
A particularly special dream was granted to Technical Support Specialist, Seth Olsen, who asked for help with skin removal surgery. "I've struggled with my weight for the entirety of my life and in 2016 my mother and I took steps to change that through bariatric surgery," said Olsen. "At my highest weight I was 470 lbs. and over the course of two years I've lost 273 lbs. The remnant of the weight loss is the reason for my strategic dream request and from the bottom of my heart I thank you, Strat, for helping me to realize this. I am forever grateful."